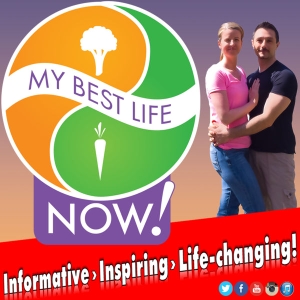 By Best How to information and insider interviews about Juicing, Health, Wealth and Bliss!
What's about?
If you want to get healthy, optimize your immune system and learn about juicing, optimal nutrition, the power of your mind and what it takes to create you Best Life NOW - this show is for you!
We have chronicled our own Juicing to Bliss in 40 days challenge and interview an eclectic variety of the world's top experts in health, nutrition, happiness, psychology, motivation, spirituality and more.
Listen in, be inspired and begin implementing the best strategies and effective tools for busy parents like you and us and start living YOUR Best Life NOW!
If you have felt a little out of place and fitting in is not that appealing to you anymore then this show is for you! Together we will learn from experts about juicing and why creating a healthy, meaningful life is key to our happiness and to the happiness of those we love and care about! Our inspiration in creating each podcast episode is for you to take away at least one big idea, useful tool or practical strategy to improve and create your, and your family's best Life NOW!
Topics we cover on our show include juicing, detox, cleanse, raw food, nutrition, relationships, parenting, exercising, yoga, mindfulness and creating a meaningful, happy and successful life NOW! Subscribe to make sure you never miss an episode!
Join us and other like-minded and like-hearted people like you, who care about their health at www.juiceyourwaytohealth.com and visit our Facebook page where we invite you to ask us your most important questions, share your story and YOU or YOUR questions could be featured on one of our upcoming episodes! www.facebook.com/JuicingtoBliss
Be Smart * Be Healthy * Be Inspired - and welcome to Bliss Nation!