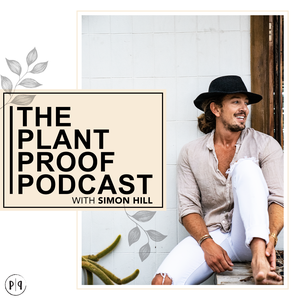 In Episode 94 I sit down with Cyrus Khambatta, PhD and Robby Barbaro, MPH for a second episode - this time for a deep dive into the Plant Based Ketogenic diet and whether or not it is a good option for patients with insulin resistance and Diabetes.
Specifically we cover:
• The release of their new book Mastering Diabetes
• Why a low carbohydrate diet is popular for diabetics and frequently recommenced by Doctors
• Philosophy of the high carbohydrate Mastering Diabetes program
• Improving both insulin resistance and your long term health at the same time
• Weight loss and diabetes
• Low carbohydrate diets are good at promoting weight loss but often negatively affect biomarkers of cardiovascular risk
• A new 2019 study looking at a traditional Ketogenic Diet
• Definition of reversing diabetes based on certain criteria
• Can a Ketogenic diet truly reverse diabetes?
• Difference between saturated fats and unsaturated fats when it comes to insulin resistance
• A plant based ketogenic diet
• Hegsted Equation and cholesterol
• Medium Chain Triglycerides and cholesterol
• Who may be well suited to a plant based ketogenic diet
• and much more
Whether you have diabetes or not this episode I think you will still find this episode interesting. Plus, with rates of Diabetes skyrocketing, particularly pre-diabetes and Type 2 diabetes, it's highly likely that most people listening know someone who is affected by this disease. Stick around to the end for my summary where I bring together the take home messages.
Resources:
• 2019 Ketogenic Study we spoke about
• Mastering Diabetes book
• Mastering Diabetes on Instagram
• Mastering Diabetes Pilot Study
• Episode with Drew Harrisberg on his journey with Type 1 Diabetes and transition from a Ketogenic Diet to a Plant Based diet
Nutrikynd Supplement:
From time to time I am asked what supplements I take. The only supplement I currently take is the Nutrikynd Essential 3 which combines B12, Omega 3 and Vitamin D.
Plant Proof X Journey Retreat:
For more information on the July 11-17, 2020 Plant Proof X Journey Retreat please visit here.The retreats are an incredible week - a mix of exercise, connecting with like-minded people, guest speakers, cooking demonstrations, delicious plant-based meals and snacks, massages and plenty of downtime to relax by the pool or explore the local area.
As always, I hope you do enjoy the listen. If you did please share your feedback on social media and tag Robby & Cyrus using @masteringdiabetes - they would love to hear from you. And of course, share the episode link with anyone you know that has diabetes who could benefit from listening.
You may also like to use the Plant Proof GIF's that have been added to Instagram. In your story swipe up, click GIF's and then search Plant Proof. They're free and nothing more than a bit of fun - let me know what you think.
Finally, if you can take a minute or so to leave a review on the Apple podcast app it would be much appreciated.
Thanks for tuning in friends. I appreciate all of you.
Simon Hill
Creator of Plantproof.com - your FREE resource for plant based nutrition information
If you want to receive FREE nutritional information to your inbox subscribe to the Plant Proof Newsletter. When my book comes out I am going to use this newsletter a lot more with loads of free information each month to help you better optimise your diet.
Book coming out later this year published with Penguin that I cannot wait to share with you (all proceeds being donated to charity)