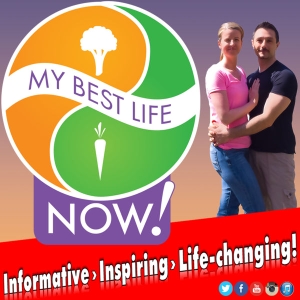 024: AUDIO - Interview with Matthew Armstrong, world renowned life coach and public speaker - 100 day Juice Feast
In this episode, Rebecca and Dieter interview world renowned life coach and public speaker, Matthew Armstrong.
Matthew is helping his clients achieve any result in their life that they are committed to getting. Through Matthew's Health and Nutritional coaching, his clients are able to regain their health and learn to live a life of energy and vitality.
Matthew and his partner Victoria successfully completed a 100 day juice fast in 2011 and in this interview, shares his motivation, experience and some of the unbelievable outcomes and changes that have taken place in their lives since.
Here are the highlights of our interview with Matthew Armstrong.
2:48 - Matthew shares how his decision to choose an open mind and going on a juice cleanse defied the medical opinions of two doctors and saved him from certain surgery.

At 6:30 Matthew explains why it is so important to educate and empower ourselves and why you don't have to wait until you experience enough pain before considering and implementing a change.
At 9:02 Rebecca asks Matthew how Juicing and juice cleansing affected his relationship with his partner Victoria.
10:27 -Find out what the movie 'Cool hand Luke' had to do with Matthew choosing a 100 day juice cleanse

12:08 - Hear about the greatest gift of Mathew and Victoria's 100 day Juice Feast.
15:38- The one magic word that changes everything! Matthew talks about this one word allowed both him and Victoria to complete the 100 days, even though there were tough stretches and moments for both of them.
17:25 - Battling false beliefs - "You will die if you only drink juice for 100 days"….. And other myths that Matthew busted through during their Juice feast.
20:06 - Rebecca and Dieter ask Matthew about the biggest change since his 100 day juice cleanse.
At 22:26 Matthew explains why it is important to challenge ourselves and what will happen if you don't challenge yourself in your life - and gives an example of he and Victoria continue to grow together.
Must listen in and watch at 23:57!
As a coach, having guided and helped 100s of clients around the world, Matthew shares the top 3 obstacles that he hears from his clients all the time of why they can't make the changes that they want or need to make to improve their health, relationships and lives. Mathews solutions may surprise you and you will love the short video clip that shows the mastery Matthew has achieved over his own body.
34:01 Matthew explains his passion about serving people who have a message and would like to share it achieve financial freedom online, through one of his services offered at www.Beyourpotential.net.
38:12 Matthew describes why he and his partner left Ireland and moved to the pearl of Costa Blanca, Spain - and how they were able to create the lifestyle that they most wanted for themselves.
40:00 Matthew's final advice for anyone who wants to create a happier, healthier and more meaningful life.
Matthew offers one-on-one coaching over the phone, incorporating NLP, Time Line Therapy, Emotional Freedom Techniques (EFT), and Nutritional Coaching based on your individual needs. For information, or to book an appointment, please visit http://www.beyourpotential.net