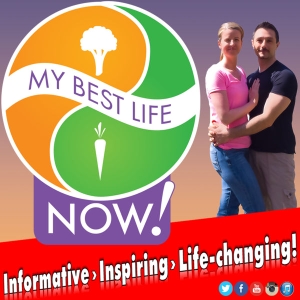 023: AUDIO - Interview with Teela Herman, living proof that juicing has the power to transform your life
Teela Herman is 32, married and the mom to three young boys. In her own words, she was once literally a pound or two away from being considered morbidly obese. In February of 2013, she did a 40 day juice fast and it completely transformed her life. Listen to Teela as she shares her journey, including her rock bottom moment, that was the beginning of a ride that saw her lose over 100 lbs., through juicing, clean eating and exercise - and that's just the beginning! In this revealing interview, Teela describes the connection between unhealthy and unhappy, the tell-tale signs of food addiction, self-hatred and her number one tip on how to get real with yourself. Teela candidly speaks about the hardest excuses to deal with and how you can start transforming your life and your family's life, today!
As a juicing coach and motivator, Teela helps clients overcome false beliefs about food and self-image and she shares her best tips on how to empower yourself on your road to health, vitality and self-love! Hear and feel Teela's passion about juice fasting and be inspired yourself!