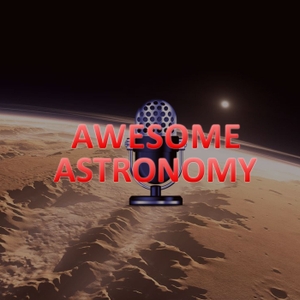 AWESOME ASTRONOMY
By Ralph, Paul & Jeni
What's AWESOME ASTRONOMY about?
Awesome Astronomy is the show for anyone and everyone who has even the slightest interest in astronomy and science.
Join Ralph, Paul & Jeni at the beginning of each month, for an informative and fun astronomy program exploring the mysteries and wonders of the universe. You can be guaranteed a passion for astronomy, simple explanations of complex and fundamental topics, space and science news, absorbing interviews and answers to listeners' astronomy questions.
As the presenters have been accused of being a little skeptical in the past, you can also expect everything to be frivolous but fact-based, with an emphasis on highlighting the wonderful science that reveals ever more about our complex and exciting universe.
Join us on our journey to understand it all!