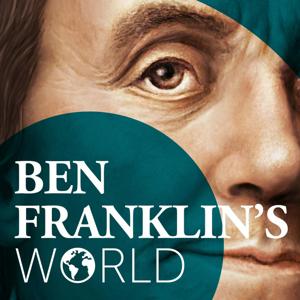 Ben Franklin's World
By Liz Covart
What's Ben Franklin's World about?
This is a multiple award-winning podcast about early American history. It's a show for people who love history and who want to know more about the historical people and events that have impacted and shaped our present-day world.
Each episode features conversations with professional historians who help shed light on important people and events in early American history. It is produced by the Colonial Williamsburg Foundation.