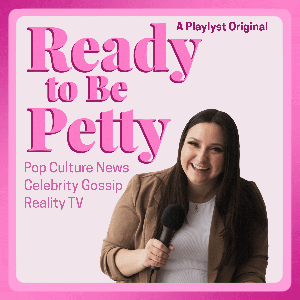 In this bonus episode of the podcast, Torry celebrates three years of Ready to Be Petty! First, she tells a story about getting a bad haircut (3:02), then Torry shares favourite clips submitted by members of the RTBP community:
Episode 41: Petty about Kim K's Birthday (11:30)
Episode 43: Petty about the Princess Switch 2 (14:30)
Episode 44: Petty about Demi Lovato's Thanksgiving (18:06)
Episode 47: Petty about Bridgerton and Other TV News (28:36)
Bonus 9: Is Nick Jonas an A*****e? (And Other Unanswerable Niley Questions) (32:03)
Bonus 11: The Aftermath of the Harry and Meghan Interview (35:21)
Episode 56 Part 2: Petty about Seasonal Allergies, Streaming Services, and School Spirit (37:52)
Episode 61: Petty about Blake and Gwen's Wedding (with Claire Parker) (44:06)
Episode 62: Petty about Kylie Jenner's Shenanigans (45:53)
Episode 64: Petty about Sex/Life (51:57)
Finally, Torry thanks her past guests and shares what is next for Ready to Be Petty (55:35).
Join our Facebook group and follow RTBP on Instagram and Twitter. Subscribing and leaving a rating helps us find new listeners! Thank you.