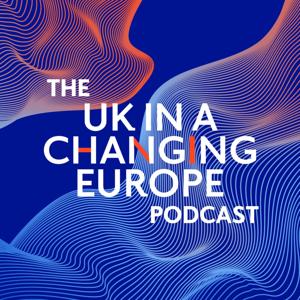 Brexit and Beyond
By Brexit and Beyond
What's Brexit and Beyond about?
The UK in a Changing Europe's new podcast 'Brexit and Beyond' is presented by the organisation's director Professor Anand Menon.
We dig deep in to our guest's area of expertise, explaining the key issues around it and discussing how and why it's so useful for our better understanding of society.
The UK in a Changing Europe is the authoritative source for independent rigorous high-quality academic research on UK-EU relations. You can find us here
https://soundcloud.com/uk-in-a-changing-europe
#Brexit #Brexit2016 #Economy #Brexitfacts #politics #Europe #podcasts #JohnCurtice #Generalelection #TheUKinaChangingEurope #partypolitics #Brexitvote #Facts #BrexitBreakdown #Parliament #EuropeanUnion #Referendum2016 #Leave #Remain #impartial #news #UnitedKingdom #AnandMenon #NorthernIreland #Brussels #TheresaMay #Evidence #BorisJohnson #KeirStarmer #Asktheexperts #Westminster #HardBorder #Brexitsecretary #Brexitdeal #LabourParty #KingsCollegeLondon #University #JonathanPortes #Economy #Environment #EUmigrants #Citizens #JillRutter #podcasts #debate #History #Economy #Expertise #debate