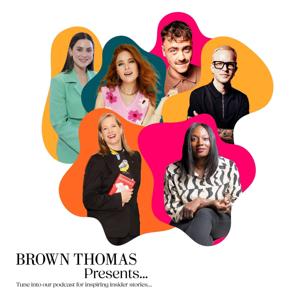 Brown Thomas Podcast
By Brown Thomas
What's Brown Thomas Podcast about?
Come behind the scenes with us and listen to the most exciting voices in fashion, beauty and lifestyle on the all new Brown Thomas Podcast.
We open this series with a dynamic guest line-up including; Rotate designers - Jeanette Madsen and Thora Valdimars, fine jewellery and luxury piercing enthusiast Maria Tash, CEO and Founder of Anastasia Beverly Hills, Anastasia Soare and New York based Irish influencer Erika Fox aka Retro Flame.
Hosted by broadcaster and MC Louise Duffy, who is known for her warm and intelligent interview style, join us for a fascinating insight into fashion and beauty's most talented stars from the luxury leading brands of Brown Thomas.