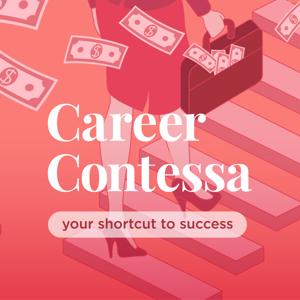 Career Contessa
By Dear Media, Lauren McGoodwin
What's Career Contessa about?
Shortcut your path to being more successful at work. This show helps you figure out what you truly want, land a job, make more money, advance your career, and improve your work life with actionable insights from experts that boost work performance.
We're covering job searches, job interviews, resumes, LinkedIn, how to get paid and get a salary raise, career growth tips, leadership and management advice, workplace interpersonal skills, wellness strategies, work-life balance, confidence, career transitions, workplace toxicity, and more!
Listen wherever you get your podcasts, follow @careercontessa on Instagram for daily career tips, and subscribe to our newsletter at www.careercontessa.com/newsletter