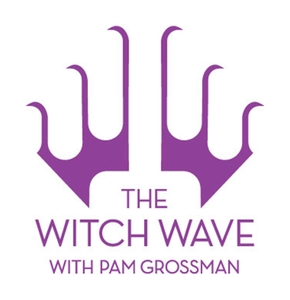 Chelsea Selby is the creative visionary and CEO of Witch Baby Soap, a witchy bath and body care company with a cult following. Her line of soaps, bath bombs, body creams, and spell boxes are infused with magical ingredients and adorned with magical symbols. Not only is Witch Baby Soap lauded and obsessed over via their online shop and their massive social media presence on Instagram and TikTok, but Chelsea recently opened the Witch Baby Soap store which one can visit in Cranford, NJ. Chelsea and Witch Baby Soap have been featured in such publications as Allure, WIRED, TeenVogue, and Bustle, and her beloved products sell out consistently as demand for the brand grows.
In this conversation Chelsea discusses why she combined her love of alternative medicine, beauty, and witchcraft; her favorite bath magic and self-love spells, and how she's a building an enchanting and compassionately-run and bath and beauty empire.
Pam also talks about Valentine's Day and the magic of roses, and answers some listener questions about how to bring some witchery to their upcoming wedding ceremonies.
Our sponsors for this episode are Hag Swag, Mithras Candle, and BetterHelp