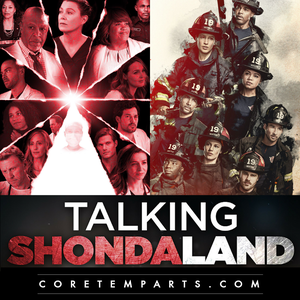 Shondaland Thursday! This week we talk... Andy's family, Maya & Carina's great news, how we need Dean to speak up already, Meredith's covid diagnosis and its implications, Tom: good teacher or bad, Maggie needing a hug and so much more.
* Intro & News (0:00 – 2:25)
* S04 E02: Station 19 (2:25 – 40:44)
* S17 E03: Grey's Anatomy (40:45 – END)
Join the conversation: Twitter | Email | Facebook | Instagram | Website |  Voicemail
Support our show and network on Patreon.
You can also support us by using our Amazon affiliate link,  AMAZON.CORETEMPARTS.com.
Music: Fusiform (Anitek) / CC BY-NC-SA 3.0