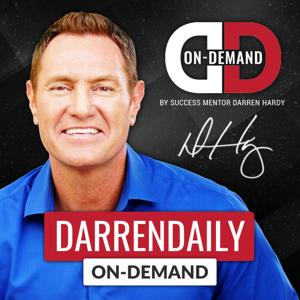 DarrenDaily On-Demand
By Darren Hardy LLC
What's DarrenDaily On-Demand about?
Every hero needs a mentor, a guide. To provide insight, advice, training or even (what seems like magical) proven tools to help you succeed on your journey, every day.
DarrenDaily On-Demand, hosted by Darren Hardy, is designed to act as a companion to the DarrenDaily morning mentoring sessions. A way to re-visit, be reminded and to turn ideas into practice and practice, ultimately, into success mastery.
DarrenDaily, and now DarrenDaily On-Demand, is a global movement of over 350,000 unusually driven high-achievers who are committed to Better Every Day.
Each week we publish 5 new episodes for you to gain the success advantage you seek. Helping you become the hero you were meant to be... for your family, your team and your community. Welcome to DarrenDaily On-Demand.