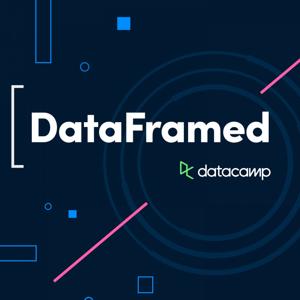 #39 Data Science at Stitch Fix
09.10.2018 - By DataFramed
Hugo speaks with Eric Colson, Chief Algorithms Officer at Stitch Fix, an online personal styling service reinventing the shopping experience by delivering one-to-one personalization to their clients through the combination of data science and human judgment. Eric is responsible for the creation of dozens of algorithms at Stitch Fix that are pervasive to nearly every function of the company, from merchandise, inventory, and marketing to forecasting and demand, operations, and the styling recommender system. Join for all of this and more.
Links from the show
FROM THE INTERVIEW
Stitch Fix Algorithm Tour
Warehouse Maps, Movie Recommendation, Structural Biology
Advice for Data Scientists on where to work
More Human Humans: how our work-life can be improved by ceding tasks to machines.
Learning from Textual Feedback (natural Language processing)
Deep Style: Teaching machines about style from images
Hybrid Designs
You Can't Make this stuff up … or can you? The Blissful Ignorance of the Narrative Fallacy
FROM THE SEGMENTS

Blog Post of the Week (with Emily Robinson)

Doing Good Data Science by Mike Loukides, Hilary Mason and DJ Patil

Original music and sounds by The Sticks.