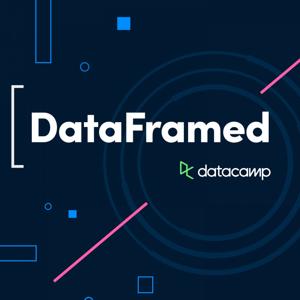 #52 Data Science at the BBC
02.11.2019 - By DataFramed
This week on DataFramed, the DataCamp podcast, Hugo speaks with Gabriel Straub, the Head of Data Science and Architecture at the BBC, where his role is to help make the organization more data informed and to make it easier for product teams to build data and machine learning powered products. They'll be talking about data science and machine learning at the BBC and how they can impact content discoverability, understanding content, putting the right stuff in front of people, how Gabriel and his team develop broader data science & machine learning architecture to make sure best practices are adopted and what it means to apply machine learning in a sensible way. How does the BBC think about incorporating data science into its business, which has been around since 1922 and historically been at the forefront of technological innovation such as in radio and television? Listen to find out!
LINKS FROM THE SHOW DATAFRAMED GUEST SUGGESTIONSDataFramed Guest Suggestions (who do you want to hear on DataFramed?)FROM THE INTERVIEWGabriel Straub: It's bigger on the inside (Video)BBC datalabFROM THE SEGMENTS DataCamp User Stories (with Krittika Patil ~16:10 & ~38:12)Kespry (Drone Aerial Intelligence for Industry)
Original music and sounds by The Sticks.