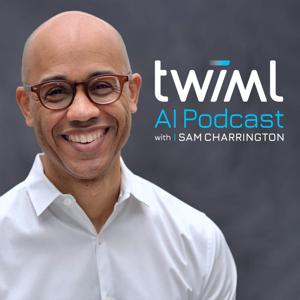 Today we're joined by Joseph Soriaga, a senior director of technology at Qualcomm. 
In our conversation with Joseph, we focus on a pair of papers that he and his team will be presenting at Globecom later this year. The first, Neural Augmentation of Kalman Filter with Hypernetwork for Channel Tracking, details the use of deep learning to augment an algorithm to address mismatches in models, allowing for more efficient training and making models more interpretable and predictable. The second paper, WiCluster: Passive Indoor 2D/3D Positioning using WiFi without Precise Labels, explores the use of rf signals to infer what the environment looks like, allowing for estimation of a person's movement. 
We also discuss the ability for machine learning and AI to help enable 5G and make it more efficient for these applications, as well as the scenarios that ML would allow for more effective delivery of connected services, and look towards what might be possible in the near future. 
The complete show notes for this episode can be found at twimlai.com/go/525.