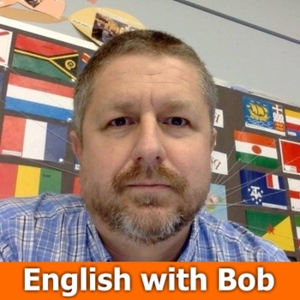 Welcome to this free English class! In this English lesson you'll be able to practice your English listening skills and you'll be able to ask a question.  I will take submitted questions, read them out loud so you understand how to pronounce them in English and then answer them for you.  It is a fun English lesson for one and all on a Saturday morning.
The weather looks promising, so we should be outside for this lesson. If not, we'll need to go inside, but either way the lesson will happen!
I hope you can join me and I hope that you enjoy the English Q&A; lesson!
Note: This is the audio portion of a Youtube English lesson which you can watch right here: https://www.youtube.com/watch?v=alwWYZYrSdw or find by searching Youtube for, "Bob the Canadian July 10 2021" Support the show (https://www.patreon.com/bobthecanadian)