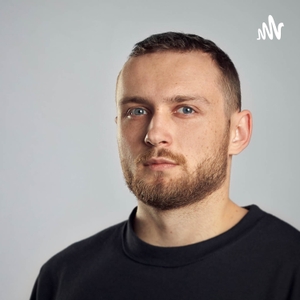 Dear Hiring team, dear Anna,
I haven't thought of a better way of creating my cover letter for the Associate Product Marketing Manager role at the Creation Platform Team than actually recording it via Anchor; please give it a listen.
I acknowledge you might not have time to listen through or that you possibly need it in a text form, so I'm also attaching a transcript below.
June 22, 2021
Dear Hiring team, dear Anna,
I am pleased to present my application for the Associate Product Marketing Manager ... nononono cut that BS.
Authenticity is why I love podcasts! 
Hey, I'm Ondrej, and I'd love to join the band!
Oh, you're still listening?
Fantastic, let me show you around my CV. I have whittled away at it to reveal the pointed yet diverse experiences that make me uniquely qualified to be your Associate Product Marketing Manager.
Currently, I assist my manager with repositioning Avast subbrands, collaborating with various teams around the company, be it the insights team, actual product owners, or creatives. Matching business goals with the latest insights about our customers and aligning with stakeholders, so they're happy with the strategy and planning is mainly what I do now.
Wait, but your CV says you've worked as a designer. So are you a designer?
 The short answer is that I've used to be. I work on sharpening my strategy & planning skills for almost three years to date. Don't get me wrong. I'm still an artist in my heart. Given my background on the creative production side, I think I have the perfect balance of left- and right-brain sensibilities to make the most out of both.
And I love learning – what a clique, right? No, really. I have a great story about the latest adventure of my Python bot gone wild when bidding at the Facebook plant auction group.
Oh no, times up.
 I'd love to tell you the Python bot story or the one where I co-founded & run an internal podcast – so see you soon?
This is the first time I apply to Spotify, so I would really, really appreciate your feedback cause I am determined to become a part of your team – if not now, then hopefully in the future.
Anyway, thanks for listening and have a great day,
Ondrej