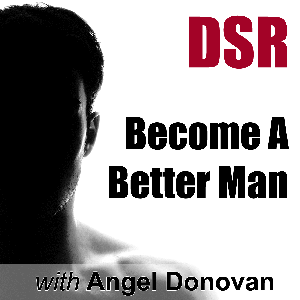 In this episode The Swinging MILF gives advice on:
- Swinging MILF's background, current relationship lifestyle, and cam modelling (07:26)
- Gateway sexual experiences and milestones Swinging MILF has had in her lifestyle journey (09:50)
- How things have changed for Swinging MILF since she started swinging (18:55)
- Releasing sexual barriers through the openness of the swinging community (20:55)
- Meeting other swingers and the initial conservations (23:20)
- Swinging MILF's best swinging experiences (24:20)
- Her expansion into swinging since getting into the lifestyle two years ago (27:50)
- Experiences that have helped Swinging MILF reach a higher comfort level - a sense of pride and self-confidence (28:50)
- Swinging MILF's perspective on some of ex porn star Dave Pounder's ideas about swinging, from his DSR podcast (episode 79, see show notes below) (33:40)
- In terms of dynamics, successful swingers versus unsuccessful swingers, and the meeting process (38:00)
- Women as the assertive swinging decision makers (46:25)
- The hesitation to get into swinging, attend events, and meet people in clubs due to shyness or lack of self-confidence (47:00)
- Other fears that may inhibit a couple's interest or involvement in swinging (50:28)
- Rules a couple can set to maintain trust and enjoy their experiences - communication is key(51:54)
- Attachment drama between swinging couples, sometimes resulting in relationship drama (55:10)
- Swinging MILF's explanation of and introduction into cam modelling (56:09)
- Positive and negative behaviors/patterns associated with cam modelling (1:00:19)
- Best way to connect with Swinging MILF and learn more about her and swinging (1:05:57)
- Recommendations for good advice and insight into dating, sex, and relationships (1:06:57)
- Top three recommendations for guys starting from scratch to improve their dating, sex, and relationship life in general (1:08:12)
GET MORE: Show Notes & Resources, Interview Transcript and Comments.
HELP ME SPREAD THE WORD!
Think this episode was Kick-Ass?
An iTunes review would be SO appreciated! This is what helps me stand out so I can help more men like you.
Click here to review the show.
FEEDBACK
Hit me up with your comments and guest suggestions. I read EVERYTHING.
• Email: [email protected]
• Get my newsletter: Click here to get my Newsletter
• Got a question? Drop it in our voicemail to get it answered: 323.747.5006
MORE FREE STUFF:
• Get the Fast Track Dating System
• Get Monster Brain Dump from our Editorial Team on Top Advice of All Time