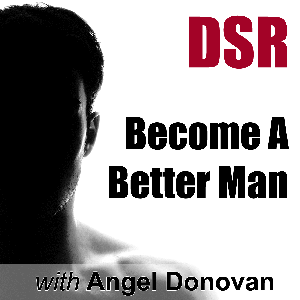 In this episode Tripp gives advice on:
- Tripp's background and lifestyle (05:28)
- Why Tripp became a dating coach (09:50)
- When to kiss a girl and making the first move (15:28)
- Tips on how to go for the kiss and recognizing her signs (21:21)
- The anxiety of kiss rejection and what a girl will do (27:08)
- How to handle rejection after going for the kiss too early (30:45)
- Is it possible to encourage girls to kiss you? (32:25)
- Different kinds of kisses, techniques, or approaches (34:30)
- Variety in your teasing and kissing dynamics (39:45)
- How to be dominant and passionate in kissing (40:55)
- Getting physical when kissing (e.g. groping, touching her butt, etc.) and paying attention to her body language (44:17)
- Important advice offered to men that is also the most ignored (47:36)
- How to connect with Tripp to learn more about him and his work (50:52)
- Recommendations for high quality advice in dating, sex, and relationships (52:02)
- Top three recommendations to help men get results as fast as possible in dating, sex, and relationships (52:57)
GET MORE: Show Notes & Resources, Interview Transcript and Comments.
HELP ME SPREAD THE WORD!
Think this episode was Kick-Ass?
An iTunes review would be SO appreciated! This is what helps me stand out so I can help more men like you.
Click here to review the show.
FEEDBACK
Hit me up with your comments and guest suggestions. I read EVERYTHING.
• Email: [email protected]
• Get my newsletter: Click here to get my Newsletter
• Got a question? Drop it in our voicemail to get it answered: 323.747.5006
MORE FREE STUFF:
• Get the Fast Track Dating System
• Get Monster Brain Dump from our Editorial Team on Top Advice of All Time