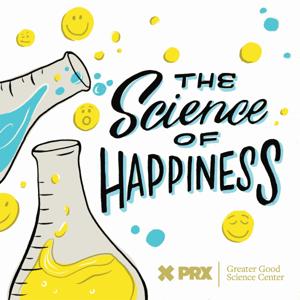 Can practicing mindfulness make us wiser? Judge Jeremy Fogel explores how being present in the moment helps him keep a clear mind and stay connected to his true values.
Episode summary:
What do you think it takes to become wiser, more compassionate, and more open-minded? This week on The Science of Happiness, we bring you one of our most popular episodes. Former district judge Jeremy Fogel shares his insights on how being present can help us make more mindful decisions. He recounts how, after experiencing stress as a judge, his wife suggested he try an 8-week Mindfulness-Based Stress Reduction course. After taking the course, Jeremy felt more connected to himself and his surroundings, and decided to make mindfulness a part of his everyday life. The changes Jeremy made had profound impacts on his work as a judge. We also hear from Dr. Shauna Shapiro, a clinical psychologist and professor at Santa Clara University, about how mindfulness affects our moral reasoning.
Practice:
Mindful Breathing
Find a comfortable, seated position and invite your body to relax.
Tune in to the sensations it experiences — the touch, the connection with the floor or the chair. Do your best to relax any areas of tightness or tension.
Listen to the natural rhythm of your breath, in and out, without trying to control it. Notice where you feel your breath in your body. It might be in your abdomen, chest, throat, or nostrils. See if you can feel the sensations of breath, one breath at a time.
As you do this, you may start thinking about other things. Try to notice that your mind has wandered, and say "thinking" or "wandering" in your head softly. Then gently redirect your attention right back to the breathing. Stay here for 5-7 minutes.
Finally, notice your whole body seated here once more. Let yourself relax even more deeply, and thank yourself for doing this practice today.
Learn more about this practice at Greater Good In Action:
https://ggia.berkeley.edu/practice/mindful_breathing
Today's guests:
Jeremy Fogel is a former district judge in Northern California. Today he's the executive director of the Judicial Institute at UC Berkeley and is at the forefront of a movement to bring mindfulness practices into the work of judges.
Learn more about Judge Fogel's work: https://tinyurl.com/5yw2fwpp
Shauna Shapiro is a professor at Santa Clara University and the author of Good Morning, I Love You, a book on how to cultivate mindfulness and self-compassion.
Listen to Dr. Shapiro's TED talk on the power of mindfulness: drshaunashapiro.com/videos/
Resources for Mindful Decision-Making
Harvard Health - Can Mindfulness Change Your Brain? https://tinyurl.com/yzj98cts
NPR's Life Kit - Faced With A Tough Decision? The Key To Choosing May Be Your Mindset: https://tinyurl.com/2ywhzp6m
The Atlantic - Mindfulness Hurts. That's Why It Works: https://tinyurl.com/2y2k2wdm
The New York Times - How to Be More Mindful at Work: https://tinyurl.com/mcfd7cze
More resources from The Greater Good Science Center:
Take our Mindfulness Quiz: https://tinyurl.com/yc4747jx
Five Ways Mindfulness Meditation is Good for Your Health: https://tinyurl.com/2fhd3mhb
Three Ways Mindfulness Can Make You Less Biased: https://tinyurl.com/3wm69zvc
The Mindfulness Skill That is Crucial for Stress: https://tinyurl.com/38dxzhfc
Can Mindfulness Improve Decision Making? https://tinyurl.com/b67ae6ck
Tell us about your experiences bringing mindfulness to your decision-making by emailing us at [email protected] or using the hashtag #happinesspod.
Help us share The Science of Happiness!
Leave us a 5-star review on Apple Podcasts or copy and share this link with someone who might like the show: pod.link/1340505607