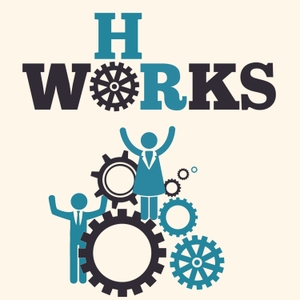 Many organizations held their breath for a long time, waiting for the world to go back to normal. Think water cooler chats, company picnics, cubicles, and daily commutes. Meanwhile, the world has moved on. In today's HR Works 5 Minute Friday, I ask our guest Ben Eubanks, Chief Research Officer at Lighthouse Research and Advisory (https://lhra.io/) two simple questions. First, can we even go back to the way things were before? Second, even if we could, should we?
Ben Eubanks is a veteran author, speaker, and researcher. His 5th book, Artificial Intelligence for HR, debuted on Amazon's "New and Noteworthy" books list and is rated 4.5 stars. He has 10+ years of research and advisory experience and is an award-winning international speaker. He hosts the We're Only Human podcast and the HR Tech Talks livestream show.
If you enjoy today's episode, check back next Tuesday, March 30th for a full-length HR Works Podcast episode with Ben where we discuss some of his latest recruiting research. We'll get into what's changed, what's going to work going forward, and how we all wrap our heads around a constantly evolving workplace.
Remember you can always follow us on Twitter at @HRWorksPodcast (https://bit.ly/3l0dzP3), and we are also now available on Spotify (http://spoti.fi/3t8of13) and Audible (http://adbl.co/30uhdaq).