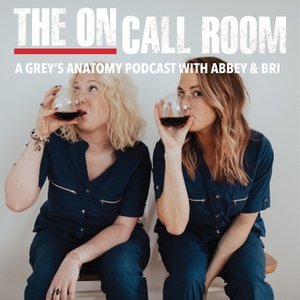 This week is a little different setup because Grey's decided to do a weird ass episode where they play out an alternate universe where Karev and Grey are an item and Ellis is still alive, kicking it with Chief. As terrible as we thought this episode was, we were able to open our minds to it as we deep dived how each character is different in this world.
In the second episode, it is VALENTINES DAY! Happy V Day Grey's BBs. In celebration of the day of love, Owen tells Cristina he is moving out. Woof.
Grey's content starts at 21:24.
SPONSORS:
www.thisisaday.com
Use code THEONCALLROOM to get 20% off your first purchase!
________________________________________________
Become a sustaining member and cohost the show! Follow the link below:
www.patreon.com/theoncallroom