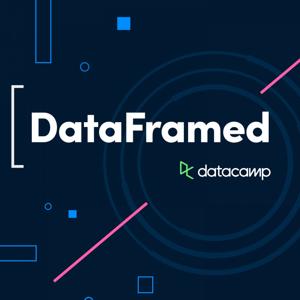 #51 Inclusivity and Data Science
02.04.2019 - By DataFramed
This week Hugo speaks with Dr. Brandeis Marshall, about people of color and under-represented groups in data science. They'll talk about the biggest barriers to entry for people of color, initiatives that currently exist and what we as a community can do to be as diverse and inclusive as possible. Brandeis is an Associate Professor of Computer Science at Spelman College. Her interdisciplinary research lies in the areas of information retrieval, data science, and social media. Other research includes the BlackTwitter Project, which blends data analytics, social impact and race as a lens to understanding cultural sentiments. Brandeis is involved in a number of projects, workshops, and organizations that support data literacy and understanding, share best data practices and broaden participation in data science.
LINKS FROM THE SHOW DATAFRAMED GUEST SUGGESTIONSDataFramed Guest Suggestions (who do you want to hear on DataFramed?)FROM THE INTERVIEWBrandeis on TwitterThe BlackTwitter ProjectThe Impact of Live Tweeting on Social Movements (By Brandeis Marshall, Takeria Blunt, Tayloir Thompson)EvergreenLP: Using a social network as a learning platform (By Brandeis Marshall, Jaye Nias, Tayloir Thompson, Takeria Blunt)Journal of Computing Sciences in Colleges (By Brandeis Marshall)DSX (Data Science eXtension Faculty development and undergraduate instruction in data science) African American Women Computer Science PhDs500 Women ScientistsBlack in AIWomen in Machine LearningFROM THE SEGMENTS What Data Scientists Really Do (with Hugo Bowne-Anderson & Emily Robinson ~21:30 & ~41:40)What Data Scientists Really Do, According to 35 Data Scientists (Harvard Business Review article by Hugo Bowne-Anderson)What Data Scientists Really Do, According to 50 Data Scientists (Slides from a talk by Hugo Bowne-Anderson)
Original music and sounds by The Sticks.