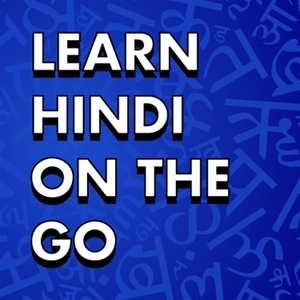 Intermediate Hindi # 14 - I love going to the cinema. He doesn't like shopping.
04.13.2020 - By Learn Hindi On The Go
In this episode, you are going to learn how to say 'I love going to the cinema'. and 'He doesn't like shopping' in Hindi. You'll also learn how to make sentences using - to like, to love and to dislike.
This course is for Intermediate Hindi learners. Through this podcast, we intend to help Intermediate & advanced learners to be in touch with Hindi and improve it as well.
To help us improve the show, kindly give your feedback & suggest some topics on our Facebook page – https://www.facebook.com/learnhindionthego/
To take a free trial for online Hindi lessons visit: https://learnhindischool.com
Find out more at https://learn-hindi-on-the-go.pinecast.co
This podcast is powered by Pinecast.