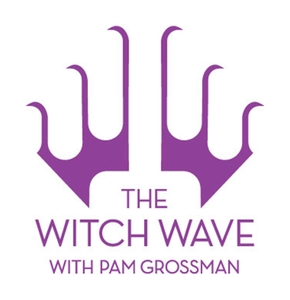 Janaka Stucky is a mystic poet, performer, and publisher who incorporates occult practice and imagery into his work. Led Zeppelin's legendary guitarist Jimmy Page has said, "Janaka Stucky is extraordinary, and his work riveting," and when Jack White launched a new publishing imprint in 2015 called Third Man Books, they chose Janaka's full-length poetry collection, The Truth Is We Are Perfect, as their inaugural title. This month, Janaka has a new book coming out with Third Man called Ascend Ascend, which is a full-length ecstatic poem about interfacing with the divine. Janaka is also the founding editor of Black Ocean and the annual poetry journal, Handsome.
On this episode, Janaka discusses the links between language and magic, his mystical methods of writing and reciting poetry, and ways to translate transcendent experiences into words.
Pam also celebrates National Poetry Month by talking about poetry as spellcraft, and answers a listener question about how to stay away from spiritual toxicity and keep on a positive witchy path.
Our sponsors for this episode are Mithras Candle and Hag Swag.