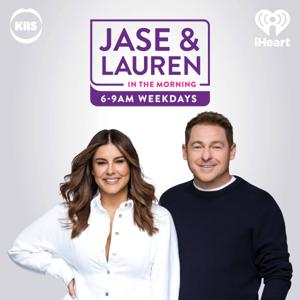 Jase & Lauren
By iHeartPodcasts Australia & KIIS
What's Jase & Lauren about?
Jase may be in his 40s, but he still acts like a child. Known for his pranks and immature antics along with a borderline food delivery service addiction, prepare to experience a lot of second-hand embarrassment and laugh out loud moments. And Lauren is the new kid on the block, but you might have seen the born and bred Melburnian on Kids WB, Postcards or Weekend Today… remember that time Chris Hemsworth aka Thor hijacked her weather?
Together, Jase & Lauren bring their humour, warmth and good vibes to leave you in a great mood.
Weekdays from 6-9am on Melbourne's KIIS 1011.