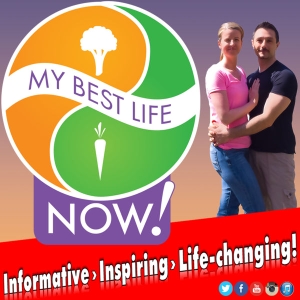 Welcome to our My Best Life NOW! Health and Wellness show on iTunes.
If you have felt a little out of place and fitting in is not that appealing to you anymore then this show is for you!
Follow us as we chronicle our own Juicing to Bliss in 40 days challenge and interview a broad variety of high caliber experts from many different areas of health, nutrition, psychology, motivation and spirituality. Listen in, learn, be inspired and begin implementing the best strategies and tools for how busy parents like you and us can put them into action to create your best life NOW! Topics include juicing, detox, cleanse, raw food, nutrition, relationships, parenting, exercising, yoga, mindfulness and creating a meaningful, happy and successful life NOW!