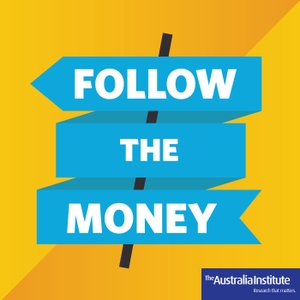 Julia Gillard on the pandemic, mental health and beyond
08.05.2020 - By Follow The Money
Julia Gillard, chair of Beyond Blue and the former Prime Minister of Australia talks about mental health, women in leadership, the importance of government and she looks back on the legacy of the carbon price implemented by her government ten years ago. Recorded live on 5 August as part of the Australia Institute's Economics of a Pandemic webinar series.
Host: Ebony Bennett, deputy director at the Australia Institute // @ebony_bennett
Guests:
Julia Gillard is @JuliaGillard
Ben Oquist is @benoquist
Producer: Jennifer Macey, with help from Grace Crivellaro and Holly Forrest
Theme music: Pulse and Thrum
Julia Gillard's infamous Misogyny Speech, performed as a song 'Not Now, Not Ever' by The Australian Voices Choir.
Composer: Robert Davidson
Performed by The Australian Voices (conductor: Gordon Hamilton).
A special thank you to The Australian Voices for letting us include it in the podcast.