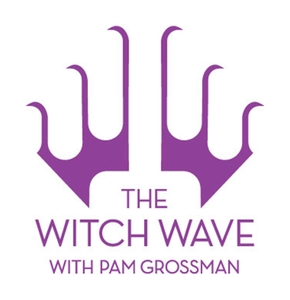 #36 - Julia Pott, Creator of Summer Camp Island on Cartoon Network
06.19.2019 - By The Witch Wave
Julia Pott is an animator and illustrator and the creator of the show Summer Camp Island on Cartoon Network. Her award-winning shorts such as Belly, The Event, and My First Crush have played at festivals worldwide including Sundance, SXSW, and Tribeca. She's also done animations for bands including Bat for Lashes and The Decemberists, and brands such as Oreo and Toyota. Julia was named one of the "10 Animators to Watch" by Variety in 2017, and she was a staff writer for the legendary animated series, Adventure Time.
On this Season Finale episode, Julia discusses the bewitching feelings of childhood, the ways that comfortable spaces can conjure risky ideas, and the very real magic that inspires her seriously whimsical work.
Pam also talks about the importance of maintaining the childlike wonder of summer, and answers a listener question about how to stay protected from spooky spirits.
Our sponsors for this episode are Blessed Be Magick, Charming Disaster, and Mithras Candle.