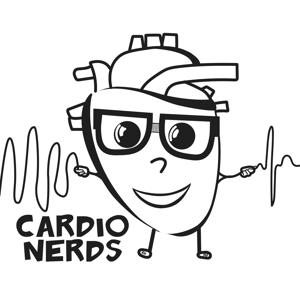 CardioNerds Dr. Rick Ferraro, Director of the #CardsJC Journal Club and cardiology fellow at Johns Hopkins, and Dr. Tommy Das, Program Director of the CardioNerds Academy and cardiology fellow at Cleveland Clinic, learn all about the clinical application of the ASCVD primary and secondary prevention guidelines in terms of lifestyle modifications and lipid lowering strategies from Dr. Allison Bailey, Editor-in-Chief of the ACCEL Audio Journal and Advanced Heart Failure and Transplant Cardiologist at Centennial Heart. Dr. Baily was a co-author on the 2018 ACC/AHA Guideline on the Management of Blood Cholesterol.
In this episode we will learn about the current guidelines for primary prevention of ASCVD, the evidence for specific dietary changes in improving cardiovascular outcomes, the current guidelines for secondary prevention of ASCVD, how successful are clinicians and patients in meeting LDL-C recommendations, and what the recent SAMSON trial teaches us about statin intolerance.
If you're a current internal medicine resident, interested in the intersection between medical education, cardiovascular disease and digital media, consider applying to the CardioNerds Academy using this link. The deadline for this application is October 15th 2021. Learn more by visiting the CardioNerds Academy page.
Relevant disclosure: None
Pearls • Notes • References • Guest Profiles • Production Team
CardioNerds Lipid Series PageCardioNerds Episode PageCardioNerds AcademyCardionerds Healy Honor Roll
CardioNerds Journal ClubSubscribe to The Heartbeat Newsletter!Check out CardioNerds SWAG!<a rel="noreferrer noopener" href="https://www.patreon.