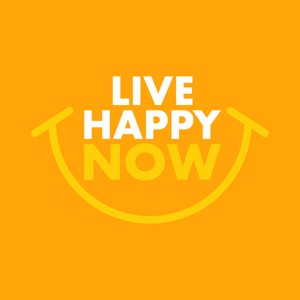 Live Happy Now
By Live Happy
What's Live Happy Now about?
Bringing you scientifically proven tips and ideas to live a happier and more meaningful life through interviews with positive psychology and well-being thought leaders.
The editors of Live Happy magazine bring you best-selling authors and happiness gurus that share their knowledge on topics such as wellness, gratitude, well-being and mindfulness. Interviews are conducted with people like Shawn Achor, Michelle Gielan, Dr. Christine Carter, Margaret Greenberg, Dr. Drew Ramsey, Gretchen Rubin, Barbara Fredrickson, Tal Ben-Shahar, Deepak Chopra, Sonja Lyubomirsky, Stacy Kaiser, Darin McMahon, Michelle McQuaid, Fred Luskin, Shani Robins, Kristin Neff, Dr. Rick Hanson, and many more.