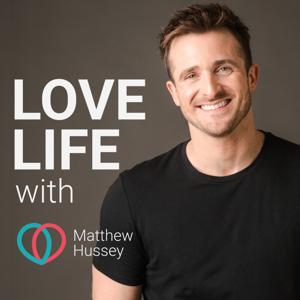 Love Life with Matthew Hussey
By Matthew Hussey
What's Love Life with Matthew Hussey about?
Relationships are for heroes.
Join bestselling author—and host of the #1 YouTube channel for women's relationship advice—Matthew Hussey and his brother Stephen Hussey, as they offer tips and insights on how to make sense of the beautiful mess that is finding and maintaining love, while nurturing the relationship you have with yourself.
In weekly episodes, they share practical advice, hard-won wisdom, and the occasional musing on relationships and the increasingly confusing world of modern dating. No matter your relationship status, the Love Life podcast will meet you where you are.
About the Hosts: Matthew Hussey is the New York Times bestselling author of Get the Guy, and host of a YouTube channel that has received 400+ million views. Get the Guy co-writer and YouTuber Stephen Hussey holds a Doctor of Philosophy degree from Oxford University.