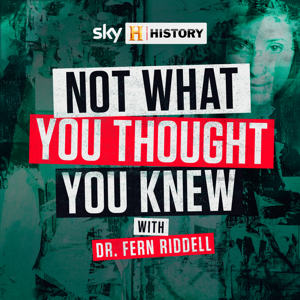 Not What You Thought You Knew
By HISTORY
What's Not What You Thought You Knew about?
Think you know your history? Think again.
From the stories of the former slave that taught Charles Darwin to the first female playwright who was a spy for the English King... Historian, author and broadcaster Dr Fern Riddell is exploring some little-known characters from history to reveal not just their incredible stories, but also why they're so important for our view of what the past looked like. Hosted on Acast. See acast.com/privacy for more information.