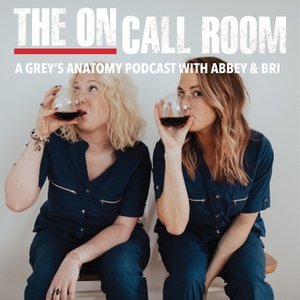 This week Cristina finds out Owen was cheating, not with Emily but someone else. It hurts to love her.
Derek has Mer back on his neuro service, and they realize they do not work well together.
Lexie thinks Mark could be her soulmate, and wants to be with him again. They meet in the elevator and there is SO much tension. She still doesn't tell him UGH.
Teddy comes to terms with being a widow and gives us a great performance.
Grey's content starts at 22:23.
SPONSORS:
www.thisisaday.com
Use code THEONCALLROOM to get 20% off your first purchase!
________________________________________________
Become a sustaining member and cohost the show! Follow the link below:
www.patreon.com/theoncallroom