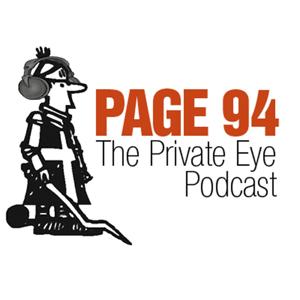 Page 94: The Private Eye Podcast
By Page 94: The Private Eye Podcast
What's Page 94: The Private Eye Podcast about?
Ian Hislop and Private Eye magazine venture into the world of audio with Page 94, a brand new podcast hosted by Andrew Hunter Murray.
Available from Private Eye at http://www.private-eye.co.uk as well as on Apple, Google, Spotify, Amazon and many other audio platforms.