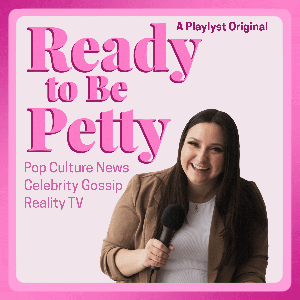 In episode 56 (part 2), Torry shares her thoughts on episodes 5-8 of the Circle (0:36). Then Torry and Nick talk about truly nothing: they discuss seasonal allergies and why they aren't taken seriously (8:50) and talk about people who are lactose intolerant (15:26). Next, they discuss streaming services (24:46) and finally, Nick's school's Spirit Week (35:10).
Part 1 of this episode was released on April 22nd, 2021.
Nick's Previous RTBP Appearances
Episode 65: Petty about the After Series
Bonus 12: The Circle (US) Season 2 Finale Discussion
Episode 56 Part 1: Petty about the Circle (US)
Episode 44: Petty about Demi Lovato's Thanksgiving
Episode 40: Petty about Disney Channel Stars
Bonus 4: A folklore Deep Dive
Enjoyed the discussion the Circle? Listen to Torry discuss it on episode 56 (part 1) and bonus episode 12.
Join our Facebook group and follow us on Instagram and Twitter. Subscribing and leaving a rating helps us find new listeners! Thank you.