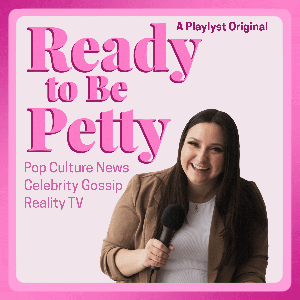 In episode 62, Torry is joined by Maddy Mitchell from the Parked Car Convos podcast. They discuss some Bachelor Nation news: the host dilemma (3:20), Arie and Lauren Luyendyk's baby names (8:32), and Tyler Cameron's break-up with Camila Kendra (16:56). Next, they discuss Kylie Jenner's pregnancy (21:20) and the rumoured guest list to the September 2021 Met Gala (35:56). To end the episode, Maddy shares her This Week in Petty involving a certain fall Starbucks drink (45:15).
Maddy's Previous RTBP Appearances
Bonus Episode 7: The Bachelorette Season 16 Finale Recap
Enjoyed the discussion about Bachelor Nation babies? Listen to Torry and Maddy discuss Bachelor babies on bonus episode 7.
Join our Facebook group and follow us on Instagram and Twitter. Subscribing and leaving a rating helps us find new listeners! Thank you.