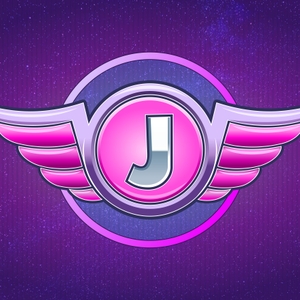 Podquisition 320: More Than Meets the Brown Eye
02.11.2021 - By Jimquisition
Get your Rodimus primed, then Wheeljack until you Starscream.
Games we played this week include:
Goldeneye 007 XBLA (7:55)
Grey Skies: A War of the Worlds Story (19:45)
Pokémon Let's Go (29:50)
Monster Hunter World (33:55)
News things talked about in this episode:
Former Rare devs give insight into canceled Goldeneye 007 XBLA remake (12:00)
https://arstechnica.com/gaming/2021/02/ex-rare-devs-open-up-about-the-canceled-goldeneye-007-remake-for-xbox-360/
Silent Hill composer silenced after teasing a new project (37:00)
https://www.eurogamer.net/articles/2021-02-05-silent-hill-interview-pulled-after-composer-tease-set-tongues-wagging
Mass Effect Legendary Edition cutting back on the butt (41:35)
https://metro.co.uk/2021/02/02/mass-effect-remaster-interview-changing-femshep-but-not-the-ending-14008330/
Riot Games, CEO Nicholas Laurent sued for harassment by former assistant (50:15)
https://www.washingtonpost.com/video-games/2021/02/09/riot-games-laurent-lawsuit/
ESA reportedly looking at all-digital E3 event (56:40)
https://www.videogameschronicle.com/news/e3-pushes-forward-with-plans-for-a-digital-2021-event/
Bloodborne modder releases 60fps patch for PS4 (1:01:10)
https://www.eurogamer.net/articles/2021-02-09-bloodborne-modder-releases-60fps-patch
CD Projekt targeted in cyber attack (1:02:00)
https://www.eurogamer.net/articles/2021-02-09-cd-projekt-hit-by-targeted-cyber-attack
Activision sued for copyright infringement over Call of Duty character (1:07:15)
https://www.eurogamer.net/articles/2021-02-04-activision-faces-copyright-lawsuit-over-call-of-duty-character
--
Find Laura at LauraKBuzz on Twitter, Twitch, YouTube, and Patreon. All her content goes on LauraKBuzz.com, and you can catch Access-Ability on YouTube every Friday.
Follow Conrad at ConradZimmerman on Twitter and check out his Patreon (patreon.com/fistshark). You can also peruse his anti-capitalist propaganda at pinfultruth.com.