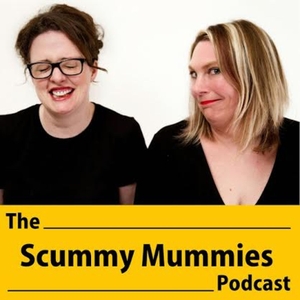 Scummy Mummies - Podcast
By Ellie Gibson and Helen Thorn
What's Scummy Mummies - Podcast about?
A comedy chat show for less-than-perfect parents. Hosted by comedians Ellie Gibson and Helen Thorn and featuring guest parenting experts, comedians and authors.
The podcast covers the big issues affecting modern parents - from fish fingers to farting, to play-dates and pelvic floors. Expect frank and funny chat as well as wine, laughter and sophisticated boob jokes.
Check out our Scummy Mummies Blog and dates for our Live Comedy Shows - www.scummymummies.com