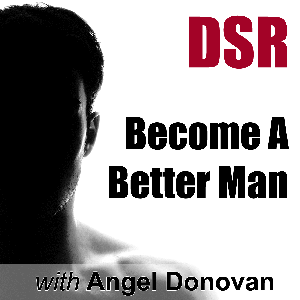 In this episode Elisabeth Sheff gives advice on:
- Elisabeth's perspective on her academic work of polyamorous families (07:10)
- Configurations of a polyamorous family (10:03)
- How married couples get into polyamory, and open relationships (13:58)
- Crossover between sexual communities (e.g. BDSM, polyamory, swinging, etc.) (16:05)
- The organization and complexity of maintaining multiple relationships (20:15)
- What is more suitable for you: from monogamy to deciding to be polyamorous versus swinging (23:05)
- Areas where polyamory works better for some people than monogamy (28:00)
- Maintaining "quality" in a polyamorous relationship (31:40)
- Other polyamorous family advantages, from the polyamorists perspective (35:58)
- Concern regarding the spread of sexually transmitted infections in polyamory (36:55)
- Communicating and negotiating boundaries within polyamorous relationships (38:18)
- Exploring new parts of yourself and meeting your needs through multiple partners (40:24)
- Elisabeth's studies show the perspective of the child regarding the advantages and disadvantages of being in a polyamorous family (41:09)
- The disadvantages of living the polyamory family lifestyle, including the legal aspect (43:48)
- Dating and relationship strategies in polyamory that are beneficially applicable to other relationships (50:34)
- What monogamists can learn from polyamorists (56:28)
- The best ways to connect with Elisabeth to learn more about her and her work (59:00)
- Recommendations for quality advice in polyamory (59:46)
- Top recommendations for guys starting out to improve their relationships (1:02:21)
GET MORE: Show Notes & Resources, Interview Transcript and Comments.
HELP ME SPREAD THE WORD!
Think this episode was Kick-Ass?
An iTunes review would be SO appreciated! This is what helps me stand out so I can help more men like you.
Click here to review the show.
FEEDBACK
Hit me up with your comments and guest suggestions. I read EVERYTHING.
• Email: [email protected]
• Get my newsletter: Click here to get my Newsletter
• Got a question? Drop it in our voicemail to get it answered: 323.747.5006
MORE FREE STUFF:
• Get the Fast Track Dating System
• Get Monster Brain Dump from our Editorial Team on Top Advice of All Time