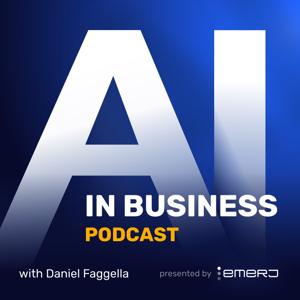 Successfully Adopting AI in Manufacturing - with Scott Everett of Eigen Innovations Inc.
06.14.2022 - By The AI in Business Podcast
In this episode, we're focusing on the theme of artificial intelligence in the manufacturing industry. Today's guest is Scott Everett, CEO and Co-Founder at Eigen Innovations Inc. Scott discusses a variety of use-cases and ends this episode with some critical insights for our listeners working in the manufacturing space and some key adoption lessons that are transferable across industries for our listeners working in other sectors. This episode is sponsored by AI Partnerships Corp (AIP). AIP represents a network of 125 companies in AI and emerging technologies and serves as a matchmaker between buyers and sellers in the space. To learn more about AIP, stay tuned until the end of this episode. If you'd like to learn more about Emerj Media and how to reach our global executive audience, visit emerj.com/ad1.