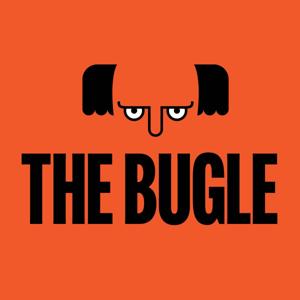 What's The Bugle about?
It's the trans-global satiricast that leaves no hot potato unbuttered. Andy Zaltzman breaks down the news with comedians from across the world including Alice Fraser, Hari Kondabolu, Chris Addison, John Oliver, Nish Kumar, Tiff Stevenson and Helen Zaltzman. Hear our new shows, Catharsis (with Tiff Stevenson): http://pod.link/tiny and Top Storiest: pod.link/TopStories
Follow us on YouTube. Hosted on Acast. See acast.com/privacy for more information.