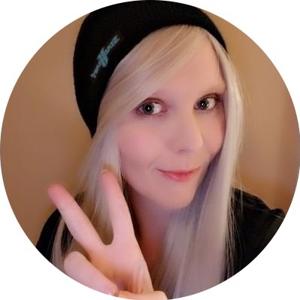 Give yourself the gift of listening. And while you're at it, think about giving the gift of Audible to someone on your list. Right now, for a limited time, new members can get 3 months
of Audible for just $6.95 a month. Go to http://www.audible.com/cynical or text cynical to 500 500
Watch The Co-Optional Podcast live at http://www.twitch.tv/gennabain on Tuesdays at 3pm ET.
Genna, Jesse & Dodger are joined by Geoff Robinson in this episode of the Co-Optional Podcast. Enjoy!
Geoff Robinson
https://www.twitch.tv/incontroltv
https://www.twitter.com/incontroltv
Dodger
https://www.twitch.tv/dexbonus
https://twitter.com/dexbonus
Jesse Cox
https://www.youtube.com/jessecox
https://www.twitter.com/jessecox
Follow Me
☆Twitter - http://www.twitter.com/gennabain
☆Instagram - http://www.instagram.com/gennabain
☆Twitch - http://www.twitch.tv/gennabain
☆Discord - https://discord.gg/rpEcvAq
#CoOptionalPodcast #GennaBain #JesseCox #BrookeThorne #GeoffRobinson