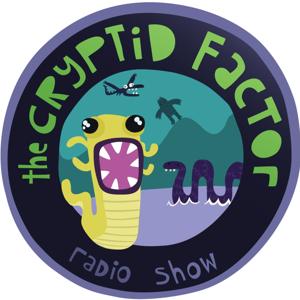 The Cryptid Factor
By The Cryptid Factor
What's The Cryptid Factor about?
Three best buddies - Rhys Darby, Dan Schreiber, and Leon 'Buttons' Kirkbeck bring you The Cryptid Factor - a podcast dedicated to all things weird that are yet to be defined by science.
Since 2008 they have passionately (and often awkwardly) been discussing 'cryptids' and monsters like Yeti, Chupacabra, Bigfoot and Nessie - as well as weird news of the world, UFO's, Time travellers, robots and space stuff. Though they take these pseudo-sciences as seriously as they can, they struggle to take themselves seriously at all.
Hosted by comedian and actor Rhys Darby, star of top rating podcast 'No Such Thing as a Fish' Dan Schreiber - and Pulling it all together is their best friend, 'Buttons'. If anything goes wrong, it is probably his fault.