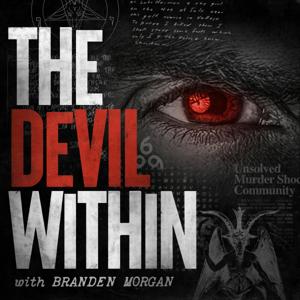 The Devil Within
By Cloud10
What's The Devil Within about?
The podcast THE DEVIL WITHIN returns with A Season in Hell...
In the late 1970's New York City had it all: Hip Hop, Punk Rock... and the Son of Sam. The third season of The Devil Within takes listeners into the belly of the beast and explores the wicked origins, reign of terror and ultimate capture of one of the most feared serial killers in history.
With exclusive interviews from journalists, FBI agents, historians and mental health experts this season promises to be the most comprehensive - and most terrifying - account of how one man brought New York City to a standstill.
BINGE THE FIRST TWO SEASONS NOW!
Season 1: The brutal slaying of BETTY ANN SULLIVAN shocked the small town of Jefferson Township, New Jersey. The violence of that evening shocked the nation for the perpetrator... was her own son, a boy of fourteen who would take his own life only hours later. What the investigation revealed left a community in tatters, unwilling to believe the evil that had befallen them.
Season 2: In 1974 after experiencing financial hardship, Michael Taylor joined a local church in the rolling hills of Northern England. 
After falling in love with a young, beautiful preacher, Michael's personality began to change. The mild-mannered family man became abusive and unhinged. His new church believed he was possessed by no fewer than 48 demons and would require an exorcism to save his soul and protect his family from evil. But the supposed remedy would come at a very steep price...