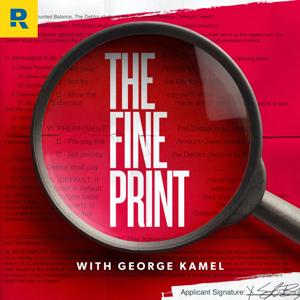 The Fine Print with George Kamel
By Ramsey Network
What's The Fine Print with George Kamel about?
Let's face it - you probably aren't where you want to be financially. You don't know what to do or who to trust. You're listening to headlines, social media and broke friends to make major money decisions. Making the right choices shouldn't be this complicated.

In every episode, George Kamel will do the research for you and break down money myths, trends and traps that you need to know about. With the right information, you'll make smarter decisions with your life and money.