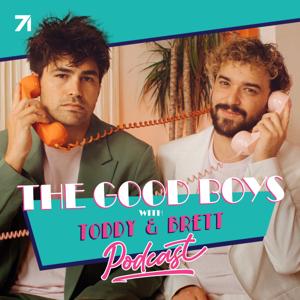 The Good Boys with Toddy & Brett
By Toddy Smith & Brett Bassock
What's The Good Boys with Toddy & Brett about?
Welcome to The Good Boys! A weekly podcast hosted by YouTuber Toddy Smith and Music Executive Brett Bassock. These two best friends and their weekly guests share hilarious and sometimes even dramatic stories about all things entertainment. From movies, music, TV shows, pop culture, current events, and much more. 
This pair has some unbelievable stories and life lessons to share with you. And in a time of constant content creation and pressure to always be on to bigger and better things, Toddy and Brett take the time to slow down and reflect back on their wild lives. So, tune in each week to get your fill of The Good Boys and let the good times roll!
Follow The Good Boys on Instagram!
@todderic
@brettiebass
@toddyandbrett