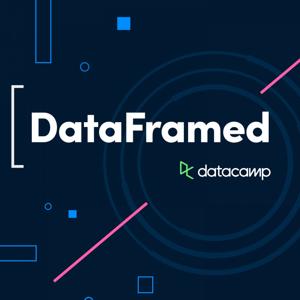 #54 Women in Data Science
02.25.2019 - By DataFramed
This week, Hugo speaks with Reshama Shaikh, about women in machine learning and data science, inclusivity and diversity more generally and how being intentional in what you do is essential. Reshama, a freelance data scientist and statistician, is also an organizer of the meetup groups Women in Machine Learning & Data Science (otherwise known  as WiMLDS) and PyLadies. She has organized WiMLDS for 4 years and is a Board Member. They'll discuss her work at WiMLDS and what you can do to support and promote women and gender minorities in data science. They'll also delve into why women are flourishing in the R community but lagging in Python and discuss more generally how NUMFOCUS thinks about diversity and inclusion, including their code of conduct. All this and more.
LINKS FROM THE SHOW DATAFRAMED GUEST SUGGESTIONSDataFramed Guest Suggestions (who do you want to hear on DataFramed?)FROM THE INTERVIEWReshama's BlogReshama on TwitterList of Relevant Conferences (and Code of Conduct info)NYC PyLadies meetupCode of Conduct for NeurIPS and Other Stem OrganizationsNumFOCUS Diversity & Inclusion in Scientific Computing (DISC)NumFOCUS DISCOVER Cookbook (for inclusive events)fastai deep learning notesWiMLDS (Women in Machine Learning and Data Science)NYC WiMLDS meetupTo start a WiMLDS chapter: email [email protected] and more info at our starter kit.WiMLDS WebsiteGlobal List of WiMLDS Meetup ChaptersWiMLDS Paris: They run their meetups in English, so knowledge of French is not required.  FROM THE SEGMENTS DataCamp User Stories (with David Sudolsky ~17:27 & ~31:50)Boldr Website
Original music and sounds by The Sticks.