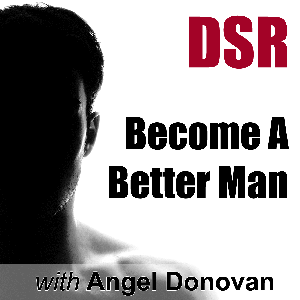 In this episode Jessica J gives advice on:
- Jessica's background, including the pornographic industry (05:06)
- Jessica having the most popular OkCupid profile in L.A. (06:16)
- The difference between Jessica and other coaches in the dating, sex, and relationships arena (09:23)
- The biggest myth in dating, sex, and relationships (11:20)
- The importance for a man to be a leader or a decision maker with women (13:35)
- Typical issues men have regarding leading or decision making (17:53)
- The connection between being selfish, knowing what you want, and what you are looking for (20:32)
- Drawing the line between being selfish and being inconsiderate (25:26)
- Practical examples of leading and decision making when approaching or meeting women (28:00)
- How selfishness can work to your advantage when on a date (32:58)
- How to be selfish when wanting to take a woman home (35:55)
- Should men be more selfish in sex? (42:48)
- Should there be selfishness in relationships? (45:50)
- Cultivating and making selfishness a habit and part of your life (49:40)
- Advice Jessica offers that is often ignored (51:39)
- Objections to Jessica's coaching approach to dating, sex, and relationships (54:15)
- Recommendations for high quality advice in this area (55:53)
- Top three recommendations for men to improve in dating, sex, and relationships as fast as possible (57:05)
GET MORE: Show Notes & Resources, Interview Transcript and Comments.
HELP ME SPREAD THE WORD!
Think this episode was Kick-Ass?
An iTunes review would be SO appreciated! This is what helps me stand out so I can help more men like you.
Click here to review the show.
FEEDBACK
Hit me up with your comments and guest suggestions. I read EVERYTHING.
• Email: [email protected]
• Get my newsletter: Click here to get my Newsletter
• Got a question? Drop it in our voicemail to get it answered: 323.747.5006
MORE FREE STUFF:
• Get the Fast Track Dating System
• Get Monster Brain Dump from our Editorial Team on Top Advice of All Time